Annual Fall Production Sale
September 16 – Sulphur OK
Available online through CCi.
OUR PASSION. OUR GOAL.
WELCOME to our biggest event of our year, the 13th Annual Fall Production Sale at Conley Cattle.  This is without a doubt the largest offering that we have presented in the history of our breeding program.  We look forward to this event every year, as it brings back our best customers and friends from all over the country.  We also look forward to the opportunity of meeting many new friends and the chance to earn your business!
This past year has been one for the record books, and there is absolutely no way possible that we could have done it without the level of talent that we are very fortunate to have on our team at Conley Cattle.  When it comes to work ethic and self-motivation I would put Alex Bauer, Cole Atkinson, Jacob Toombs, and Kristen Lovett up against anyone in the business!  They are great role models not only to our boys, but other juniors that they have the opportunity to interact with. We are truly humbled to have them represent our operation.   
I am excited to feature progeny sired by the record selling Conley Lead The Way 0738, as well as Conley Ransom 1810, the 2022-2023 ROV Show Bull of the Year, and Conley DS Clear Cut 0510, the 2021-2022 ROV Show Bull of the Year.  The impact that these herd sires have made to this point has exceeded our wildest expectations!
Full and maternal sisters to the 2022-2023 Show Heifer of the Year will also sell, along with many sisters and daughters of past National Champion females that have become influential donors for our partners.  We have made the difficult decision to offer our entire Simmental breeding program, along with the hand selected other breeds that we have assembled over the last few years.  These females have the ability to generate, and as our focus remains on the Angus cattle, we felt that it was time to allow access to these cornerstone type females!
We invite you to join us for our 13th Annual Fall Production Sale as we offer over 200 head from the heart of our program!  This is an opportunity for you as we have mated these females to our most proven herd sires to maximize your return on investment.  We would like to thank our past customers, and partners for one of our most successful years to date.  Your success is what drives us!  Please contact any of us with your questions regarding the sale offering, we look forward to seeing you in Sulphur, Oklahoma on September 16!   
– Kyle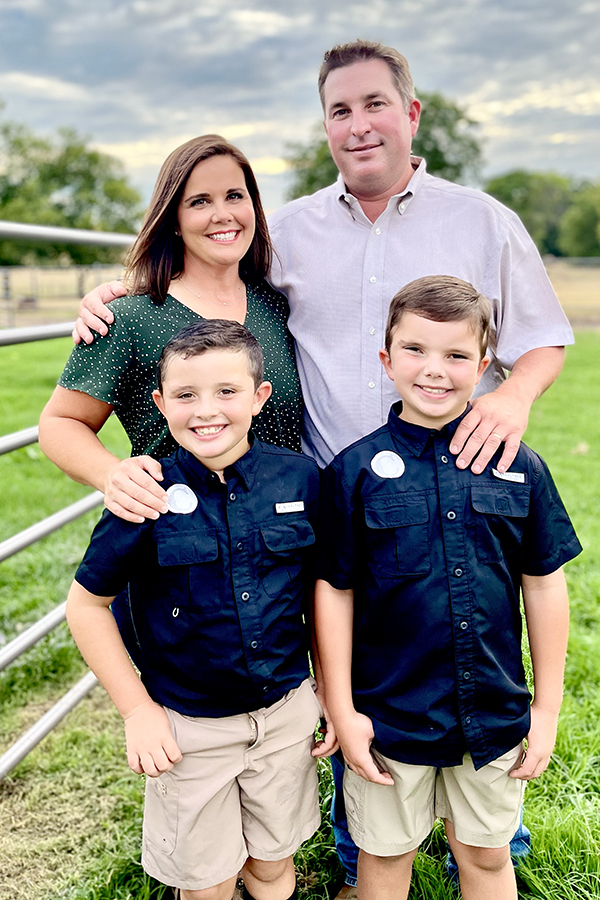 CONGRATULATIONS!
Congratulations to Ferree/Fitzgerald on Supreme Champion Female!
2023 Cattlemen's Congress
Sulphur, OK
Conley Cattle Fall Production Sale